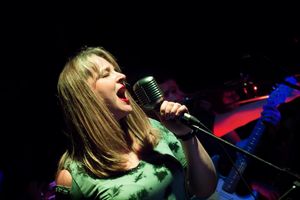 Lanna Wakeland - Band Leader and Lead Vocalist
Lanna is the face- and the voice- of the Sound Machine!  She delivers the music with raw power and graceful presence.  She counts Aretha Franklin, Susan Tedeschi and Grace Potter among her musical heroes- close your eyes and you might think they're in the room!  Keep listening and she'll cover the likes of Robert Plant, Ann Wilson and Steve Perry just as well.  She's a real hometown favorite!  But don't take our word for it- Come see for yourself at our next show!  
Groupography:
2018-             Delta Gold
2014-             Lanna Wakeland Band
2011-2017     Southbound Crescent Band
2007-2011      Cardiac Jack & the Arrest
Cole Hill - Guitar / Vocals
Ladies & Gentlemen, Introducing... the precocious... the enigmatic... and quite debonair... Cole Hill!  Here's a guy who's goin' places!  A student of Music Industry and a frequent solo attraction around town, Cole is a real crowd pleaser.  He brings a soulful voice and cool style to the Sound Machine- An old soul in young mans body, you might say. We'd have to agree.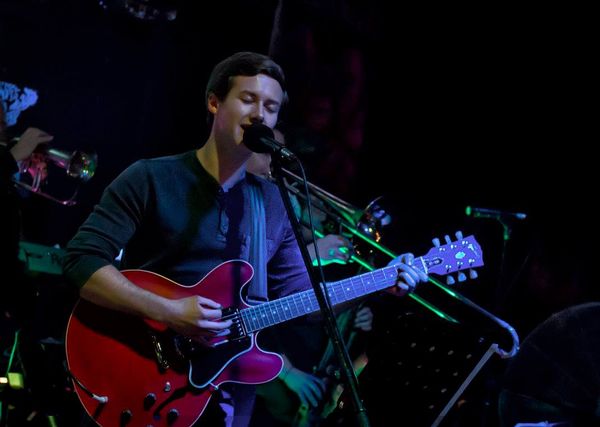 Bill Singer - Horns & Keys
Bill Singer grew up in Detroit in the 60s, made his way to Atlanta for the 70s & 80s and somehow wound up in Mississippi in the 90s.  He's been a player, in many bands, for most of his life, and is a bonafide music aficionado.  He'll be the one in the back, behind the keyboard, along with a trumpet, flugel horn or flute.  And don't ask his opinion, cause he'll give it to you!   A graduate of Georgia State University, School of Music, Bill has played all types of music from show bands, jazz big bands, funk bands, brass choirs, orchestral, mexican bands and even the Atlanta Falcon jazz band- So yeah, his opinion does matter!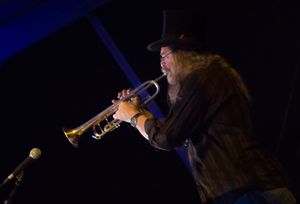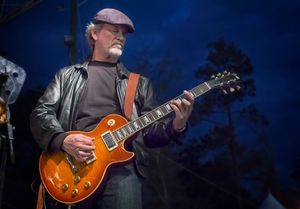 Anthony Everette - Guitar
Growing up in Tupelo MS. in the 60's and 70's, Anthony's early influences range from Elvis, of course, to Zeppelin and Cream.  He moved to the 'Burg around 1980 and has been blessed to have played with dozens of great Mississippi musicians as well as bands like The Jets, The Tickets, T-Bird Mac, The Remnants and Southbound Crescent.  Not only can he play guitar, he knows his gear pretty well too - he's been in music instrument sales for Mississippi Music Co. since 1982!  All that, not to mention He's the proud father of percussive prodigy, Niko Everette, drummer for Whisky Kiss !  So, yes... music is a big part of his life. 
Joel Ingram - Drums
He's the drummer- so the tempo is whatever he says it is....  No, really, he tries to lay down a steady beat and stay in the pocket to move the music in the right direction.  He got his first kit in middle school and he's been at it ever since.  Not only the drummer - he's got a truck & trailer so he gets to move all the heavy gear too!  
 GROUPOGRAPHY:
2014-            Lanna Wakeland Band
2010 -2017   Southbound Crescent Band
1997-2008    The Usual Suspects